December is almost here! And It is the beginning of the most awaited silly season of the year. The houses are lit and the city is full of shimmers. Yes, you guessed it right, it's Christmas time! Are you all ready for special ho ho-so Christmas brunches, treats, carols, and gifts? Get ready and gear up your sledge because Dubai already has plans in place.
We at Xplore Dubai, have rounded up the best five Christmas tree lighting events in Dubai that you cannot miss this festive season.
December 4: Is it too early?
Steigenberger Hotel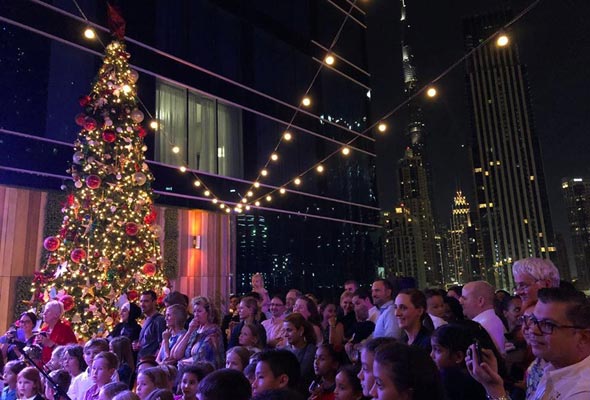 Save dates in your calendar because we don't want you to miss the event at Steigenberger Hotel in Business Bay on December 4. You will witness the Tonic pool bar and deck of their Swim all lightened up in Christmas tree lights. The German International School Dubai Choir will sing Christmas Carols to make the event more festive. And if you are lucky, you can even get an audience with Santa.
December 5: You cannot miss this day!
Four events are lined up to make this day memorable for you, isn't that exciting!
Kempinski Hotel Mall of the Emirates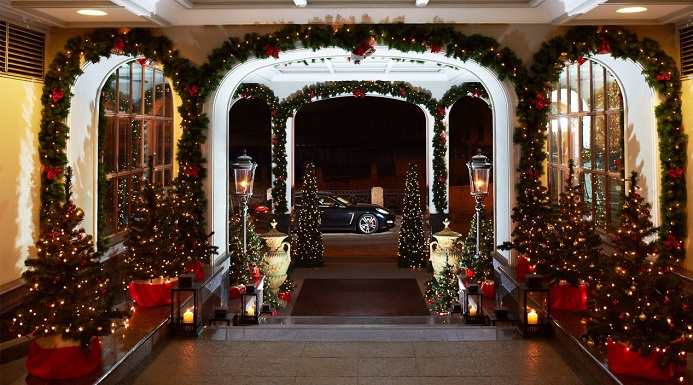 Keep yourself free between 5:30 pm to 6:30 pm on December 5 as Kempinski Hotel Mall will be all ready with their most awaited tree lighting ceremony. You will get a chance to enjoy festive holiday decor, traditional choir, Christmas pies, and delicious canapes. How about Christmas shopping along with Christmas treats? There's much more to enjoy at Kempinski Hotel Mall of the Emirates.
Raffles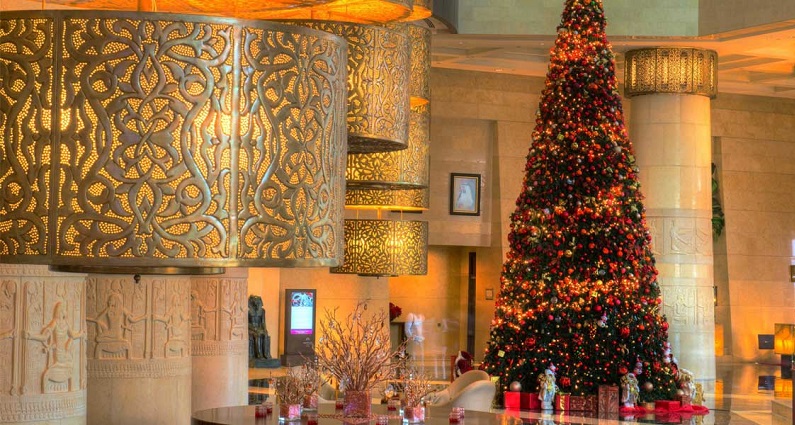 If you want to see the 20-foot Christmas tree, then you cannot miss the annual tree lighting ceremony conducted by Raffles Dubai. Not only this, but you can also enjoy festive treats, sing choirs, sip mulled wine. We are sure you don't want to miss Santa's special appearance, exciting gifts, and the giant gingerbread house.
Movenpick Ibn Battuta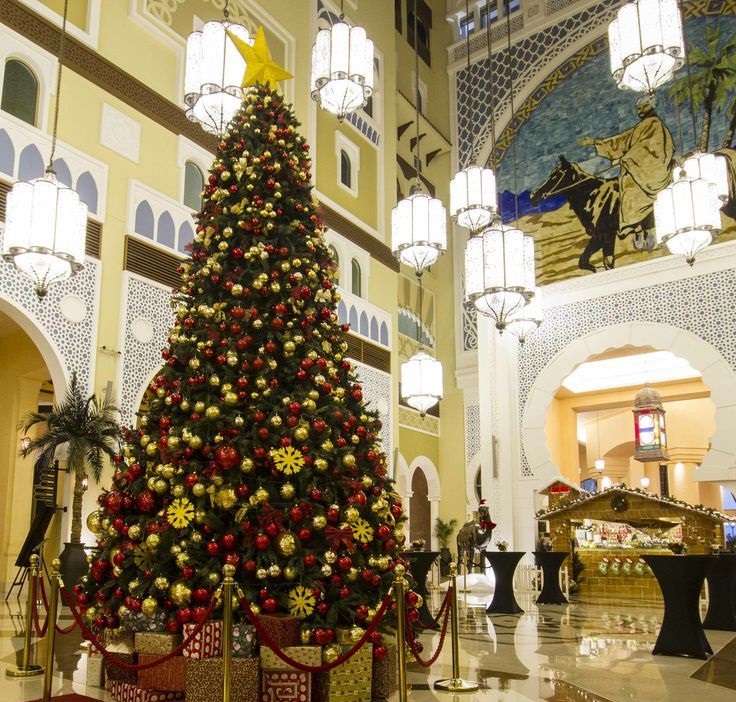 Al Bahou restaurant is all ready to welcome you to their beautiful tree lighting event. Be there around 6:30 pm if you don't want to miss anything. To add to your holiday spirit, they have arranged a one-hour ceremony that includes beautiful choir, festive drinks, and canapes. You can even get a visit by Santa if you are lucky!
Emirates Golf Club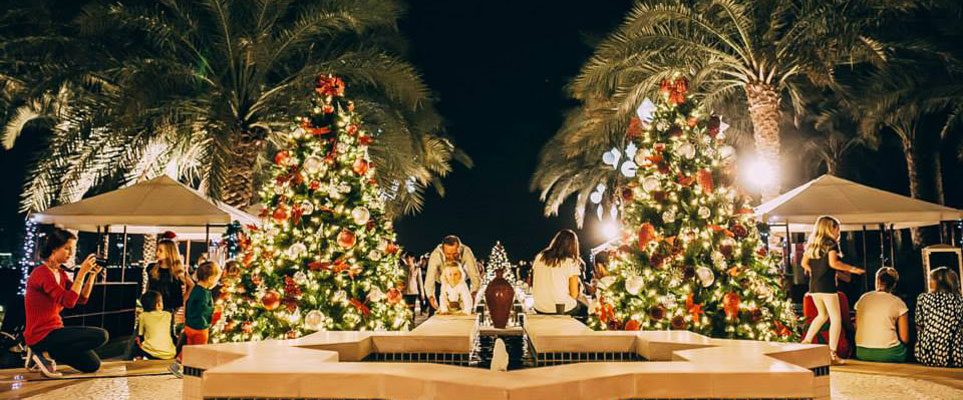 You are missing out a lot if you are in Dubai and don't visit the Emirates Golf Club. The annual lighting event will be to its full zest on December 5. You can expect choir songs, steaming mulled wine, plus you can tuck in loads of complimentary treats. Be ready to warm up your voice and practice those lyrics you sang on your ride to school.
December 8: It is just the beginning!
Towers Rotana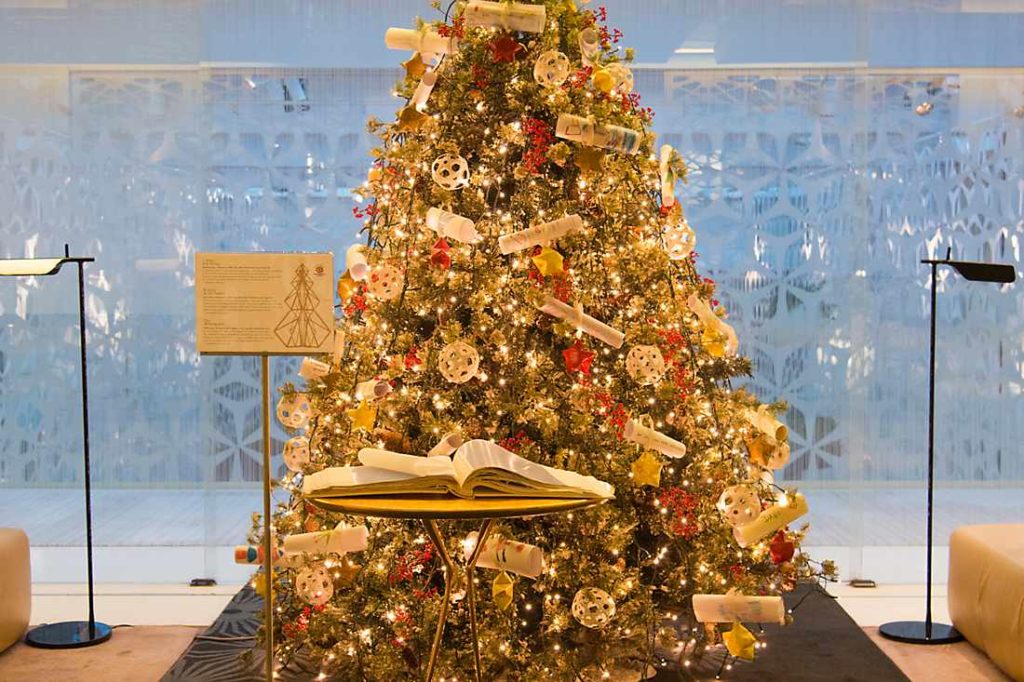 Postpone your plans if you are doing anything else than visiting Tower Rotana on the 8th of December. You must visit the place to enjoy Aspen's sing and of course, see the Christmas lighting tree. You can enjoy the best Christmas songs while you feast on the complimentary festive goodies. The whole place will be beautified in Christmas lights and dancing to Christmas carols.
December 9: Yes, the fourth day in a row!
Fairmont The Palm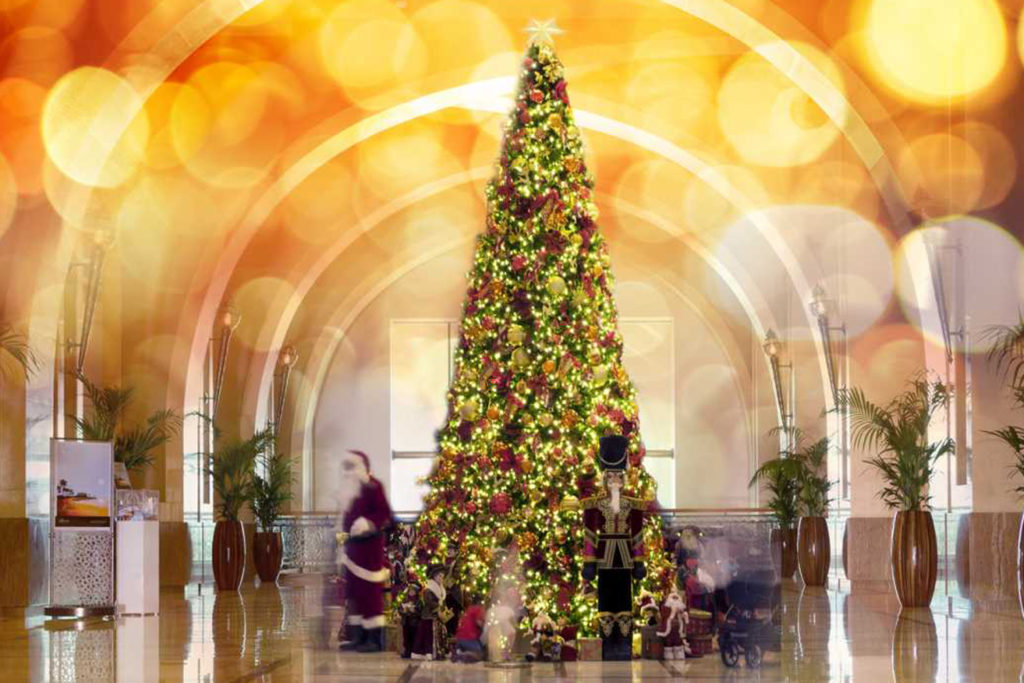 Fairmont, The Palm is famous for its amazing tree-lighting event. Every year a huge Christmas tree is illuminated that is witnessed by over 2000 spectators from all corners of the world. Rumors have it that Santa will be visiting the little ones and singing Christmas songs for them. And adults will be privileged to enjoy mulled wine, mince pies, Turkish dinner. Make sure you reach The Palms at sharp at 5 pm.
December 11: More fun, mince pies, and Christmas carols!
The Irish Village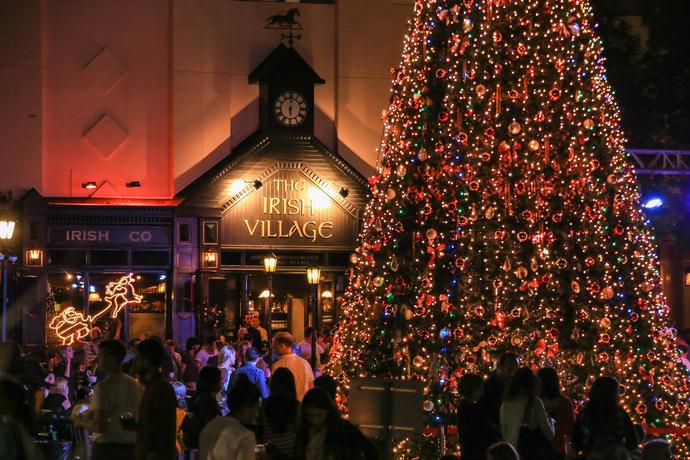 The Irish Village Christmas bash is the most awaited ceremony of the year. Every year they are all out with their annual Christmas Tree lighting ceremony and this year is no different. We suggest you mark December 11 in your diary now. You can enjoy festive choirs, mulled grape, mince pies, and the huge switch on. Be ready with your glass of mulled grape at sharp 7 pm. Bring along your children too.
Want to relive your childhood Christmas memories? Contact Xplore Dubai for more Christmas Details. Pack your bags and tie your laces, Dubai is waiting for you!