If Dubai could speak, all that we could hear from it would have been – "Whatever is good for business is good for me (Dubai)!" Isn't it?
Popularly known as the commercial capital of United Arab Emirate (UAE), Dubai is turning out to be the epicenter for every business activity. Unlike other gulf countries, Dubai does not entirely rely on oil reservoirs and natural gas to run its GDP (Gross Domestic Production).According to a recent economic survey, the oil and gas only form about 2% of its Gross Domestic Product (GDP). In fact, the innovative and proactive business stance of Dubai stands out in the entire world – not to talk about the Arab world only.
So, what runs the unstoppable Dubai? The answer is – everything and anything that has global appeal, delivers value and does not face the fear of exhaustion like crude oil. To sum it all, something which is ultimately is good for business. That's what Dubai runs on!
Making this unconventional business choice is not easy. So, the higher authorities and royal families of Dubai collaborated with master minds and Business Gurus from all over the world to develop a business model for Dubai, as the millennium was passing us by. The model that they came up with made Dubai one of the most business friendly cities in the world. And leveraging the benefits of being one of the most well-connected cities to the rest of the world, the strategic geo-location of Dubai makes it even more lucrative for businessmen from all over the world to explore its investment opportunities. And with relaxed tax policies, presence of free trade zones, business friendly models and ample investment opportunities in Dubai, it has become the commercial supermarket of the world!
To tell you the truth, most of us, at least most of the millennials like me – have always pictured Dubai as the ultimate shopping destination! A city filled with all the high-end fashion brands and stores, Dubai is the Paris in making especially for the people living in the Asian continent.
So all this has surged up the UAE investment opportunities – especially in the fashion world. Hence, in this blog, we will be throwing light upon why Dubai is one of the best places in the world for fashionistas who want to invest their money in surging fashion industry in Dubai. And…bonus, we will tell you the perks of doing so too! So, stay put and embrace yourself to embark on a glamourous journey in the surging fashion world in Dubai!
So, if you are a fashionista and want to establish your career in this industry, the world of business opportunities in Dubai is waiting for you! All you need is a business idea, a strong network and you are good to go.  We bet these 5 low-investment opportunities in the fashion industry of Dubai will enthrall you to start your venture there!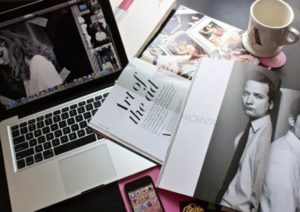 Today, social media has caused disruption in every facet of our life! Needless to say, what impact it holds on the business world. Living in the world of "hash tags "and "millennial lingos", world has summoned in our social media handles. And if we specifically talk about Dubai, the same holds true on the ground of Dubai. Dubai is pacing up in tandem with the social-media age.
We literally can meet the world in Dubai. The hub of all high end fashion brands from all over the world, fashion bloggers can write about everything and everything – frim game-changing to remotely related events happening in the fashion world, just by hanging out in the malls of Dubai. So next time to want to write any internet-breaking blog on fashion – or start become an established fashion blogger – all you need to do is – get well-connected with all the experts – from retail mangers to designers – you find in high-end Dubai malls to take their insights on what's creating buzz. Once done, find yourself a peace-corner and start writing.
Fashion illustrator: 

If you have the flair for doodling and visual illustration, applying your art in the fashion world is just the cherry on the top. The journey of every great fashion designer has started from an illustration on paper. And while you live in the fashion hub of UAE, you can easily use your Instagram to publish your fashion illustrations to make a name. Once you can create a strong portfolio – you can reach out to all the high-end fashion brands working in Dubai and start collaborating with their designers.

Fashion stylist for business tycoons:

Besides maintaining the proper dress code in the corporate sector as a part of organizational culture, dressing up like one true leader plays a pivotal role in cracking most of the business deals. It sounds bizarre, but it's true. This career option can be ideal for someone with a corporate background who knows all the fashion essentials. Be it a client-meeting, or a team meet, the clothes that businessman wears play a pivotal role in setting his level of confidence.So, if you have the skill-set, nothing can stop you from making most of the Silicon Valley that Dubai has.

Costume rentals:
Currently, millennials from all over the world are rushing to Dubai. And the main reason of this flux is lucrative career opportunities that Dubai offers. So, while they are busy in their work-lives, spending time and money on buying all the fancy clothes for office parties and other social gatherings can be a nagging task for them. So, if you know what the world fashion is all about, you can open your store or collection that can offer rental services to this population.
All you need to know is what is trending where and provide the best regional, global dresses on rent to these people to save them from becoming an outcast in any community or office gathering.
Fashion event planner:

Lately, Dubai has emerged as the ultimate destination for outdoor adventure. From breathtaking sky-diving to nail-biting desert safari ride, Dubai has it all. But beyond this upbeat way of recreation, Dubai is known to conduct one of the most fashion events. So, if you have knack for planning and styling, collaborating with fashion designers and modeling agencies can take you to places in Dubai, which I am sure will be more adventurous than any of the above-mentioned outdoor activity.
We hope you enjoyed our article and found it helpful. So, while you are busy planning your startup in Dubai, share with us more cool low-investment business ideas in this industry which can harness the benefits from all that Dubai has to offer.