Why not travel while you can have an amazing car adventure with full control of the wheels to visit destinations of your choice and at your pace?
Don't you miss that feeling of driving when wind touches your face and soothes your mind. I bet you do, if you are the one who loves to travel.
This whole idea of being in a car adventure refreshes our soul. Car adventure is your best shot to relieve yourself from all worries,stress and make unforgettable memories that you can cherish your whole life. Not just this, road trips are considered to be highly beneficial for the overall health as it has a rejuvenating effect on our mind and body.
Road trips have the potential to help you set aside your daily stress and tensions. Breathing in fresh air just gives a break to your pollution stuffed lungs. Not only this, soaking up the sun for some time will provide you with enough vitamin D for your bones for the day.
If you are travelling to Dubai for vacation, then renting out a car will have you covered for an amazing lifetime experience of car adventure. Not only is it important to enjoy the destination but one should treasure the journey as well. 
Car adventure will take you outside your sphere and give you a taste of what the world has to offer. Some amount of creativity and spirit is all you need for a successful car adventure. So let's plunge in for the amazing benefits of car adventure;

Benefits of Car Adventure.
1) Break from the normal routine:
Sometimes the body demands a break from the boring monotonous routine of getting up, going to work, coming back home, sleeping and doing it all over again.
Life becomes dull with the same routine and might affect our mental capability of experiencing new things and developing the adaptation to unusual routines. Going on an outing with your family or friends on a car adventure will give you a temporary but positive change in overall personality and a break from your stressful routines.
This probably releases your mind from all kinds of stress and when you are back, you are highly charged to get back to your work with a higher motivation level and positivity. Therefore car adventures are a must to keep one's sanity on track.

2) Beautiful memories with family and friends: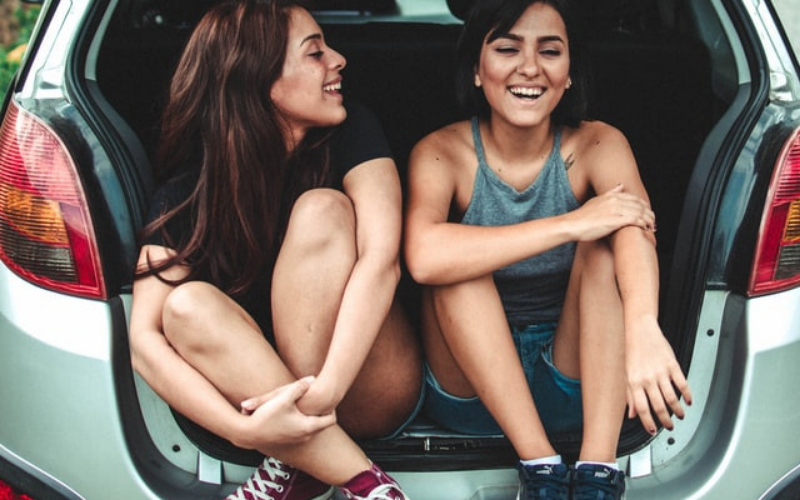 There should be at least some memories with our loved ones which one can cherish the whole life. We have only one life-how stereotypical it may sound but it is true, so we should have at least an opportunity to enjoy it fully and make it snappy.
Road trips help us to make all this happen and enjoy some wonderful experiences that you can look back on anytime and helps you boost your mood.

3) Experience divergent cultures:
Not only is it important to have entertainment, fun when going on a car adventure, but learning about new things, a new culture is equally important.
Whether you are having a car adventure and visiting every nook and corner of your destination or just stopping by filling stations, there are new and diverse cultures to explore within the globe. This helps a person to grow and see the world differently.

4) Boosts health:
The health benefits of getting on a car adventure involve various things from new experiences, new cultures and adapting to them, meeting new people and travelling on roads are all brain developing activities.Breathing fresh air free of any pollutants, sunshine that gives your bones a boost of Vitamin D, and a brain free of any stress and tension. All of these are amazing excuses to get yourself going on a car adventure and experience these things with amazing health benefits.

4) Helps in exploring yourself:
Road trips give us a chance to explore new sides of ourselves. This is only possible while solo tripping or when travelling with a small group in a car.
As car adventures provide your trip with a full package of twists and turns, it makes you stronger and steadier to face new challenges.
You might notice a change in yourself, learn newly updated traits in your personality and habits. All of this is possible when you put yourself out in different and unusual routines.

5) Boosts creativity:
Being in a creative profession needs a constant generation of new ideas. Are you a writer, poet, designer, photographer or from any such domain and struggling from some mind dullness?
Well, car adventure can help! If you want to reignite your creativity, then it's the best time for you to get going on a car adventure as it might help you increase the cognitive flexibility and depth of the thought.
Cognitive flexibility in turn gives a boost to your creativity level and helps a person to entertain various ideas and viewpoints one after the other.
Therefore it's always best to give some time to yourself and explore the wonders of life through car adventure.

Contact Us for more queries.