There was a time in the history of mankind, when people used to cast aspersions on the capabilities of inventors & mock the idea of flying; not to think of flying a car.
As the times have changed, so has the mindset of the people. The idea of flying a car in Dubai is no more a dream now.
According to a report by Tom Tom (a navigation Company) "Dubai" The city home to millions of expats ranks 85 in the world for bad traffic and the rulers want to change that.
The RTA dept. which is grappling with the transportation issues has floated an innovative idea of flying cars to put an end to this. The disruptive technology could revolutionize the transport sector in Dubai & create new avenues for rent a car in Dubai in this niche.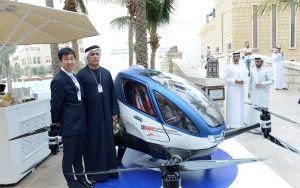 During the first phase, RTA department entered into an agreement with a Chinese company EHang at fifth world government summit.
At the Summit, RTA General Manager Mater Al Tayer Said Quote/Unquote "RTA has already experimented the vehicle in a flight at the test site of the Dubai Civil Aviation Authority (DCAA). Test flights have been carried out especially in deserts and coastal environments to complete a number of adaptive aviation flight test subjects. During the trials, DCAA has made supportive contribution in defining the safety criteria required, issuing the permits for trial and inspecting the vehicle".
The agreement with Chinese Company has not taken off and RTA decided has switched to a German based Company Volocopter
The reason for the shift wasn't explained to the media by RTA but the dept. lauded the Volocopter for implementing better safety regulations.
The German made Volocopter is a lightweight flying taxi having the capacity to carry two passengers at one time. The copter is fully electric with 18 inbuilt rotors & 9 independent batteries. In case of an emergency, the copter has been equipped with parachutes for a safe dive.
If you are one, who used traffic as an excuse for reaching the office late; that trick won't work now, as the Dubai's flying taxis are ready to rule the sky and take your desired destination with a minimum & maximum speed of 50 km/ h, 100/km/h respectively.
In future, you can hire a car in Dubai & different car lease companies in Dubai will be watching the development in the sector very keenly.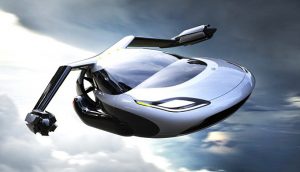 The agreement of Volocopter with RTA has set the ball rolling for flying cars in Dubai & infused a new life into this sector. With Dubai 2020 Expo round the corner companies like Uber & Airbus are launching their own prototypes with Dubai as their primary target.
So the future is bright for the transportation sector as traffic will ease & more people will reach office on time, less will get killed due to road accidents and so on & so forth.